SP AF60
mm

F/2.8

Di II LD [IF] MACRO 1:1
(Model G005)
Softer details, greater expression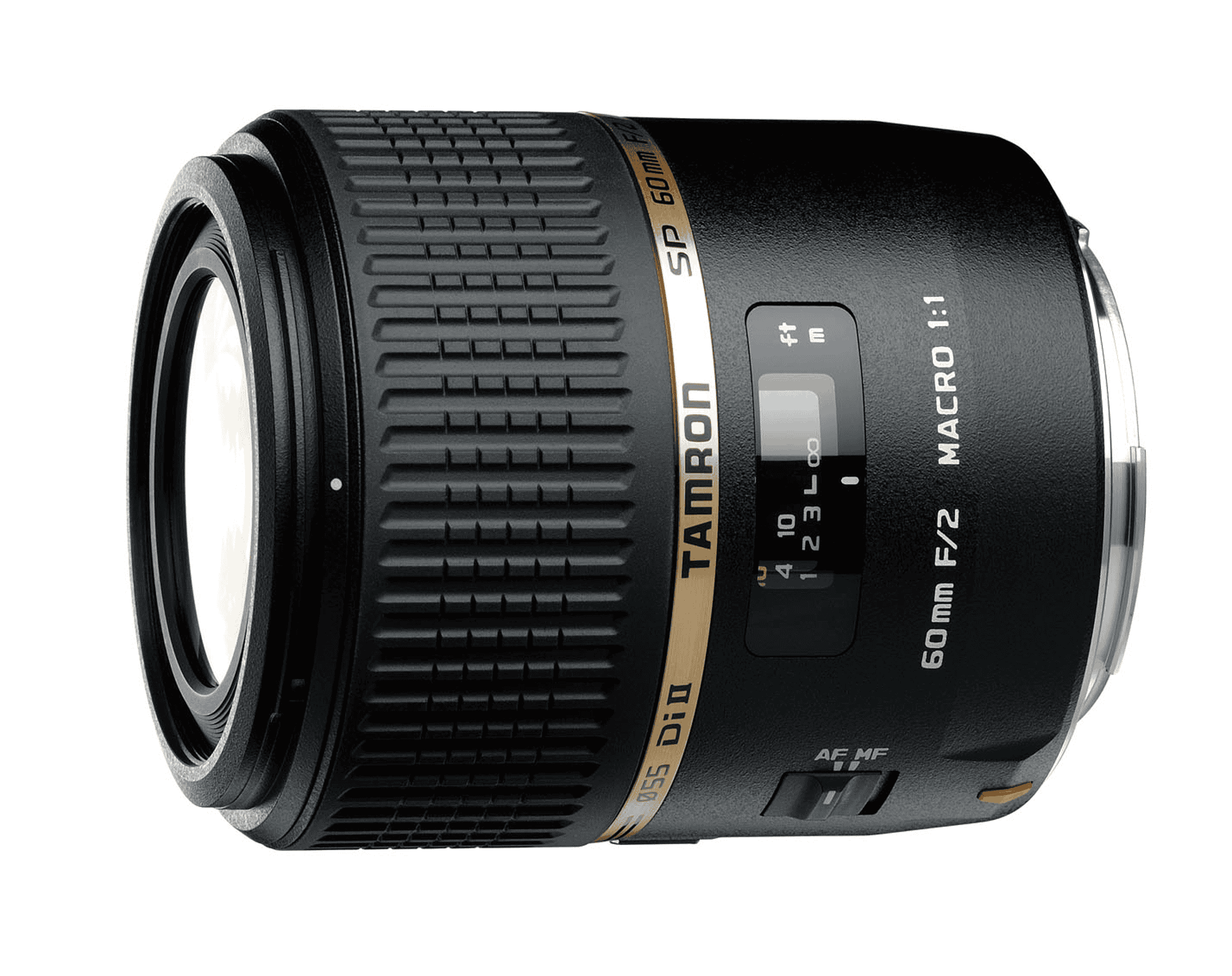 Let there be light.
The new 60mm 1:1 macro lens with a maximum aperture of F2. Sharp image quality and beautiful out-of-focus effects bring new richness to photographic expression.
Amid the growing popularity of APS-C size DSLRs, photographers are looking to explore macro photography with a focal length that provides an angle of view equivalent to 90mm. With these users in mind, Tamron developed the SP AF60mm medium telephoto macro lens, boasting an extremely fast maximum aperture of F2. The sharp image quality at the point of focus and soft blurring effects in the out-of-focus areas render superlative images that will stimulate the photographer's imagination. From macro photography of flowers and insects in a natural environment, to portraiture that exploits the soft blurring effects, the speed of the lens also makes low-light photography possible. This high-performance lens was designed to be used in a wide range of photographic situations, allowing the user great flexibility.
High-resolution macro lens designed with uncompromising focus on performance.
This high-resolution macro lens achieves the overwhelming brightness of F/2, while at the same time preventing increases in aberration variations that may occur with the adoption of the large aperture. The adoption of two large LD (low dispersion) lenses allows advanced correction of chromatic and other aberrations. The new BBAR (Broad-Band Anti-Reflection) multi-layer coatings and internal surface coatings (coatings on cemented surface of elements) have also been introduced to thoroughly reduce ghosting and flare.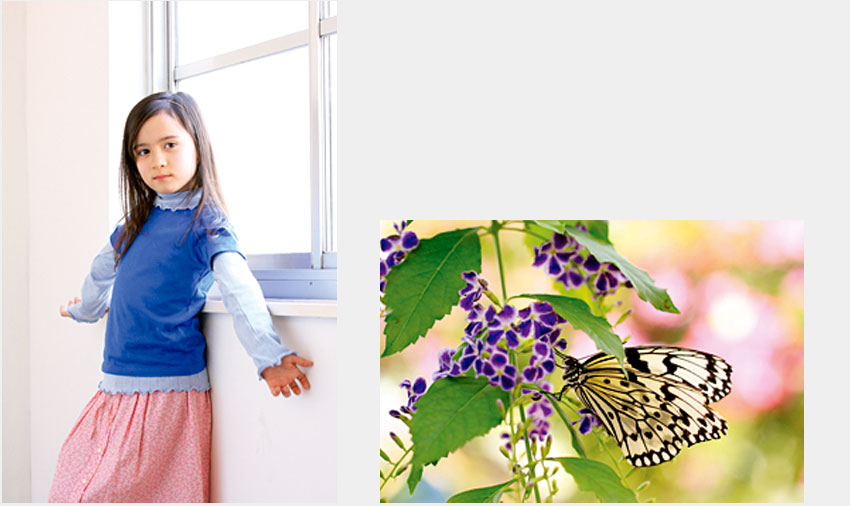 Left: Exposure: F/7.1, 1/50 seconds, ISO640, WB: Auto
(equivalent to 93mm when converted to 35mm format)
Right: Exposure: F/4, 1/250 seconds, ISO400, WB: Sunlight
(equivalent to 93mm when converted to 35mm format)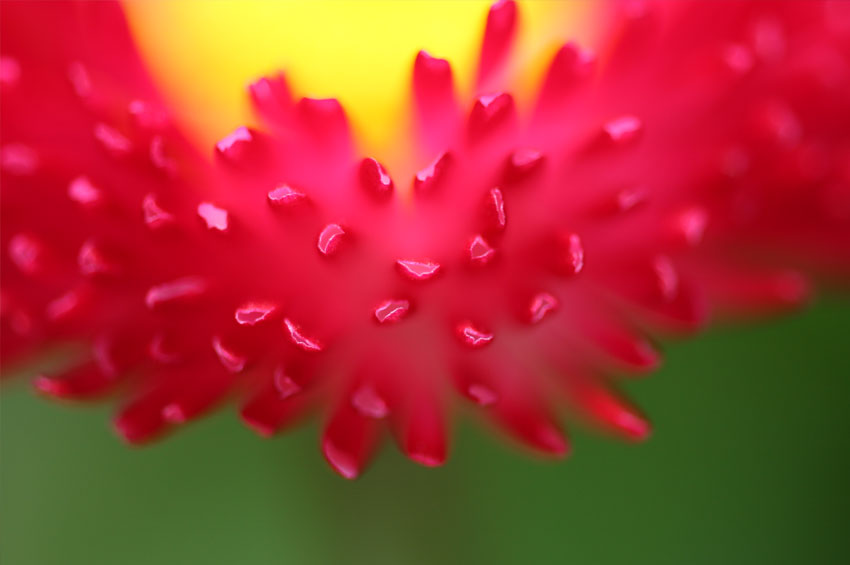 Exposure: F/2 Auto, ISO200, WB: Auto
(equivalent to 93mm when converted to 35mm format)
Full-time manual control mechanism, enabling MF operations without switching mode
While the large focus ring maintains a solid grip during auto-focus mode, when fine-tuning of the point of focus is required the photographer can make delicate adjustments in manual focus mode by merely rotating the focus ring. This full-time manual focusing control mechanism enables seamless use of the auto and manual focus modes without needing to adjust the AF/MF switchover button.
Working distance of 100mm, the longest of lenses in this class
This lens' working distance of 100mm, the longest in its class*, means that an appropriate distance may be maintained while still enjoying 1:1 macro photography (when hood is not attached). Due to the internal focusing system employed, the overall length of the lens does not change when adjusting the focus, achieving major improvements in ease of use.
* Standalone life-size macro lens with a focal length equivalent to 50-60mm. Based on present Tamron research (June 1, 2009).
1:1 life-size macro lens with fast maximum aperture of F/2, also fits small cameras
To prevent the lens from growing in size due to the adoption of the F/2 maximum aperture, the internal construction of previous macro lenses was reviewed, and the accuracy and precision of all components has been improved, resulting in a compact lens with a maximum diameter of only 73mm. In addition, through extensive use of precision molded components using highly reliable plastic engineering, the lightness of the lens is without compare, and its size enables use in a wide range of photographic situations in the field.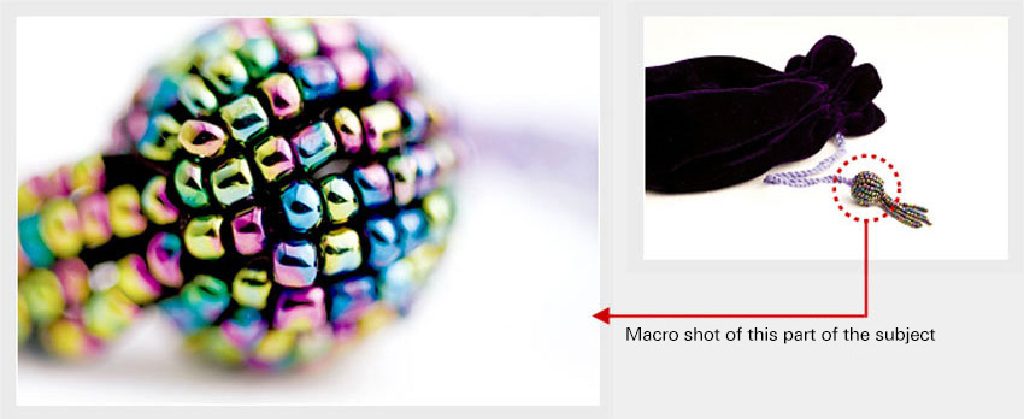 Exposure: F/2, 1/125 seconds, ISO200, WB: Auto
(equivalent to 93mm when converted to 35mm format)
Beautiful out-of-focus effects only achievable through a maximum aperture of F2
With a maximum aperture of F2, the extensive soft blurring effect produces a beautiful contrast between the in-focus and out-of-focus areas. This fast lens is specifically tailored to deliver this dramatic blurring of the background while placing the subject in sharp focus, enabling a three-dimensional effect so difficult to achieve in images taken with slower lenses. The extremely shallow depth of field means that even previously nondescript small objects can become the subject of a photographic work of art when captured with the fast F2 aperture.
True-to-life 1:1 macro lens opens the door to an exquisite world.
The intricate details of the world around you that can't be seen with the naked eye can be captured by Tamron's 60mm macro lens. The maximum magnification ration of 1:1 will bring a whole new range of unique textures and appearances to your photographic expression, allowing you to produce and capture rare moments of beauty.
Exposure: F/8, 1/125 seconds, ISO100, WB: Sunlight
(equivalent to 93mm when converted to 35mm format)
Minimum focus distance: 0.23m (Maximum magnification ratio: 1:1)
| | |
| --- | --- |
| Model | G005 |
| Focal Length | 60mm |
| Maximum Aperture | F/2 |
| Angle of View (diagonal) | 26゜ 11′ |
| Lens Construction | 14 elements 10 groups |
| Minimum Focus Distance | 0.23m |
| Max.Mag.Ratio | 1 : 1 |
| Minimum Working Distance | 100mm |
| Filter Size | φ55mm |
| Overall Length | 80mm |
| Maximum Diameter | φ73mm |
| Weight | 350g |
| Diaphragm Blades | 7 |
| Minimum Aperture | F/22 |
| Standard Accessory | Lens hood |
| Compatible Mount | Canon, Sony |
Release Date
For Canon: 2009/06/25*
For Sony: 2009/10/01*
* Date of launch in Japan
Optical Construction