18-200
mm

F/3.5-6.3

Di III VC
(Model B011)
Light, compact high-power zoom lens for Sony NEX cameras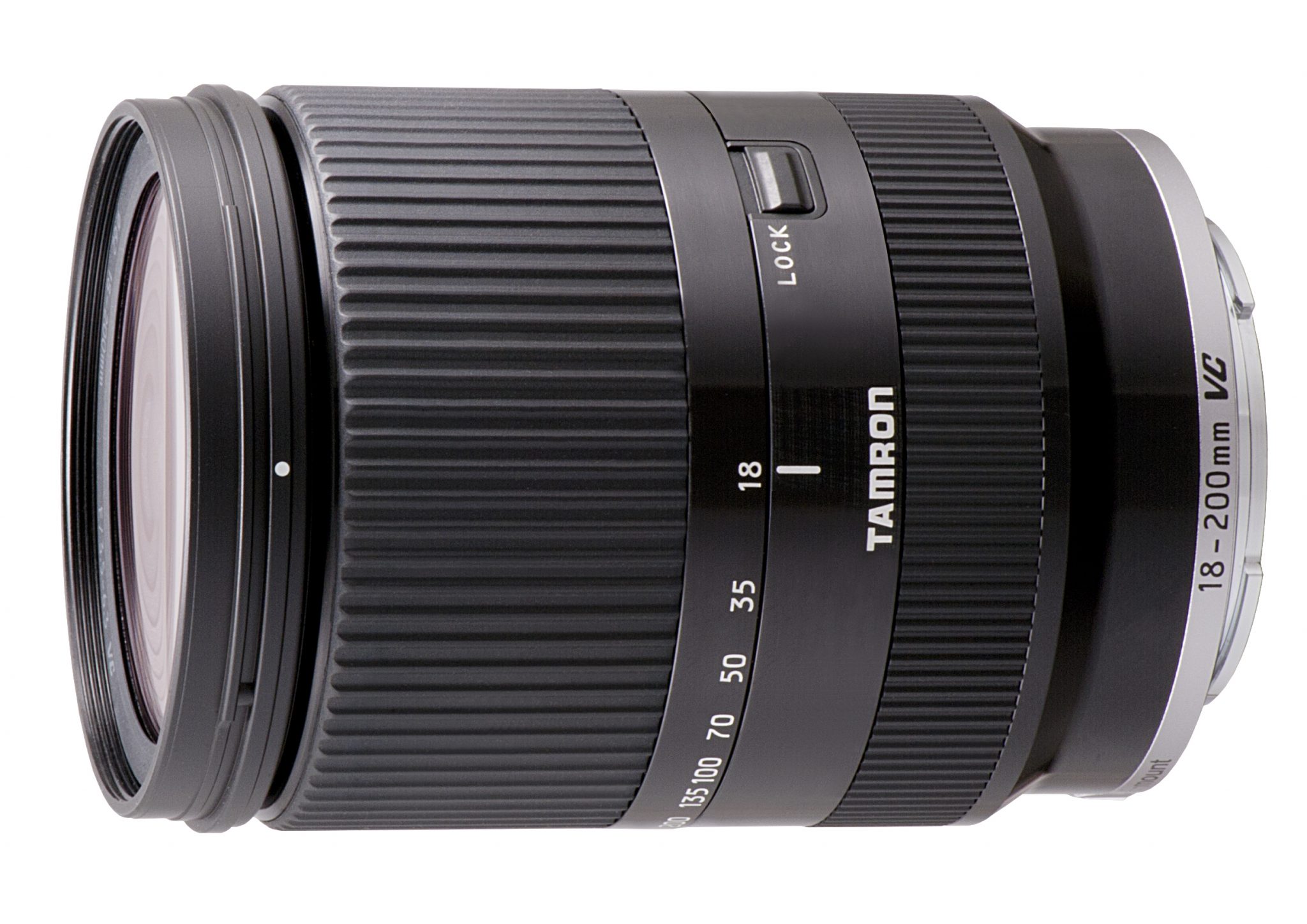 Captured in a heartbeat
For practically any scene you'll encounter
This extraordinary all-in-one zoom lens covers practically any shooting situation you'll ever encounter with your mirrorless interchangeable-lens camera*. Light, compact, and exquisitely designed, the B011 covers the full focal-length range from 18mm wide-angle to 200mm long telephoto (27‒300mm equivalent in the 35mm format). This is Tamron's first high-power zoom lens designed exclusively for Sony's NEX series E-mount cameras.
* "Mirrorless interchangeable-lens cameras" are also known as "compact system cameras".
Vibration Compensation
Compensates for camera blur on long shutter speeds – for sharp images in much lower light
Tamron's unique VC mechanism uses a proprietary actuator and algorithms to deliver an extremely stable viewfinder image with excellent tracking. The mechanism employs a tri-axial system in which three driving coils move internal optical components within the VC lens electromagnetically. The VC lens elements are held in place only by contact with three ball bearings – which in the latest Tamron VC lenses are ceramic – achieving smooth movement with minimal friction. The simplicity of this mechanical structure is also one of the secrets of Tamron's compact lens sizes.
Light & compact
A brilliant match for today's mirrorless interchangeable-lens cameras, the pleasingly small, lightweight B011 provides all the advanced technologies you need to take your photography to the next level. Its impressive 18‒200mm, high-power zoom range can take in everything from casual close-ups to telephoto action images. The more you use this lens, the more you'll want it by your side whether on a quick stroll or on longer journeys.
Top-quality images
Tamron's 19 years of high-power zoom technology developments ensure sharp, clear images no matter what you're shooting. Tamron's proprietary VC (Vibration Compensation) image stabilisation lets you capture sharper photos in practically any light, without having to use a tripod. The B011's optical design includes an array of specialised glass elements that overcome a number of aberrations, resulting in crisp, flawless images.*
* The B011's optics include two LD elements, three Glass Molded Aspherical Lenses, one XR (Extra Refractive Index) glass, and one Hybrid Aspherical Lens.
Design/colour
The B011's polished design and professional metal finish come together in a compact package that is fashionable, ergonomic, supremely portable, and easy to use. Choose from black or silver models to match your camera body.
DMF
Direct Manual Focus
Precise, quiet autofocus that allows for fine adjustments
The B011's autofocus mechanism uses a stepping motor that's an ideal match for the contrast detection autofocus system used in Sony NEX series cameras. The stepping motor's actuator allows finely tuned control of angular rotation, and since it drives the focusing mechanism directly without an intermediate reduction gear, it also provides superbly quiet performance. You can count on this to enhance autofocus capability when shooting video.
Furthermore, after adjusting with the autofocus mechanism, you can use the Direct Manual Focus (DMF) function to allow delicate adjustments to the image.
Low Dispersion
Sharpens edges by reducing 'colour fringing'
Chromatic aberration occurs when a lens element refracts different wavelengths of a ray of light – its rainbow colours – at very slightly different angles. This results in the 'colour fringing' that reduces the sharpness of an image. LD elements are made from special glass materials with extremely low dispersion indices (i.e. the refraction of a ray of light into rainbow colours is extremely narrow). Thus they effectively compensate for chromatic aberration at the centre of the field (on axis), a particular problem at long focal lengths (the telephoto end of the zoom range), and for lateral chromatic aberration (toward the edges of the field) that often occurs at short (wideangle) focal lengths.
Although costly, LD glass materials result in clear, vivid image quality.
XR
Extra Refractive Index
More compact lenses with superior image quality
XR (Extra Refractive Index) glass can bend light rays at steeper angles, thereby decreasing the physical length of the lens while enhancing imaging performance by minimising optical aberrations. With its superior light-bending power, XR glass makes it possible to design a short-barrel lens with the same light-gathering ability (aperture value) as a long-barrel lens – even with a smaller lens diameter. By using this principle Tamron has been able to shorten the length of the entire optical system and produce lighter, more compact lenses of the same speed, and also to provide greater zoom ranges in lenses that are much more convenient to carry and hand-hold.
XR glass is costlier than conventional glass but it yields enhanced optical power distribution, making the innovative XR lens designs possible.
ASL
Aspherical
Far superior image quality – while reducing lens size and weight
Tamron uses several hybrid aspherical lens elements in its lenses bearing the Aspherical designation. The benefits are two-fold: first, their non-spherical shapes virtually eliminate spherical aberration and image distortion. Second, as one hybrid aspherical lens element can take the place of multiple elements without compromising performance, they allow the lens to be much more compact.
As a result, these innovative optics have played a crucial role in delivering uniformly high image quality across all apertures and focal lengths of extraordinarily compact ultra-zoom lenses.
Model no.
B011
Focal length *
18-200mm (27-300mm equiv. in 35mm)
Maximum apertures
F/3.5–6.3
Angles of view *
Diagonal 76°10′ ‒ 8°03′
Horizontal 66°16′ ‒ 6°43′
Vertical 46°51′ ‒ 4°27′
Lens construction
17 elements in 13 groups
Minimum focus distance
0.5m (19.7 in.)
Maximum magnification ratio
1:3.7 (at f=200mm MFD 0.5m)
Filter diameter
φ62mm
Length ***
96.7mm (3.8in)
Overall length ****
102.0mm (4.0in)
Maximum diameter
φ68mm (2.7in)
Weight
460 grams (16.2oz)
Diaphragm
7 blades
Minimum apertures
f/22–f/40
Supplied accessory
Flower-shaped lens hood
Mounts available
Sony E-mount
* On NEX series cameras (the NEX-3, NEX-C3, NEX-5, and NEX-5N) that use APS-C size image sensors, the B011 provides an angle of view equivalent to a 27‒300mm focal-length lens on a 35mm format camera.
** The angle of view is calculated based on the latest image sensor size of Sony's NEX series. The angle of view of the lens when used for video on the Sony digital HD video camera recorder NEX-VG10 is 32.4–360mm when converted to the 35mm format.
*** Length is the distance between the mount face and the tip of the lens.
**** Entire length is the distance between the tip of the lens and the tip of the protrusion.
* Specifications, appearance, functionality, etc. may be changed without prior notice.