17-35
mm

F/2.8-4

Di OSD
(Model A037)
High quality photos every time.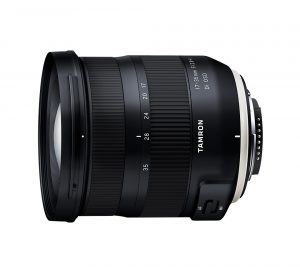 Fantastic wide-angle images.
Maximum portability.
Model A037 is a new line of ultra-wide-angle zoom lens, which has a separate concept from SP 15-30mm F/2.8 Di VC USD (Model A012), with superb image quality in a small body for high portability . At just 90mm in length and 460g in weight, it is the smallest and lightest in its class. The focal length ranges from an ultra-wide 17mm suitable for professional landscape photography, to a standard 35mm good for snapshot photography. As for F-stops, the wide-angle end is a large aperture F/2.8, and even at telephoto end is a fast F/4. With Moisture-Resistant Construction and Fluorine Coating, the lens enhances the user's photographic experience. For those who would like to try out an ultra-wide-angle zoom lens for the first time, as well as those who are looking for a lens that is easily portable, the A037 is the definitive choice.
High-performance imaging for shooting vast landscapes in sharp detail
The optical construction (15 elements in 10 groups) uses four LD (Low Dispersion) lens elements to minimize axial chromatic aberrations that are normally seen with ultra-wide-angle zoom lenses. With two properly positioned GM (Glass Molded Aspherical) lenses, distortion and other aberration can be satisfactorily corrected as well. Being the smallest and lightest in its class* and dedicated to high quality imaging, the engineers have paid particular attention to size. The lens has also been carefully designed to allow peripheral point image reproducibility and thereby facilitate a high degree of sharpness and contrast.
The Minimum Object Distance (MOD) for the entire zoom range is a short 0.28m (11 in), so you can still enjoy the background blurring effect when opening the aperture and approaching the subject close enough with this ultra-wide-angle zoom.
* Among ultra-wide-angle zoom lenses using an F-stop faster than F/4 for 35mm full-frame DSLR cameras. (As of July 2018: Tamron)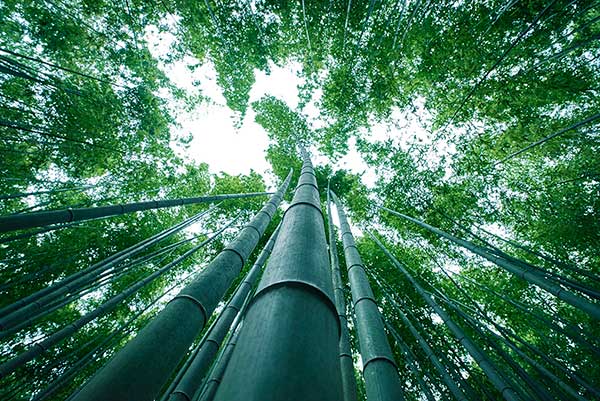 Advanced coating technology along with proprietary ghosting analysis simulation technology enabled the high level of backlighting control
Controlling the backlight effect is extremely important for wide-angle lenses as they are often subjected to catching strong light sources. The Model A037 has a high level optical construction that is based on a repeated comprehensive ghosting analysis simulation during the development stage. The BBAR (Broad-Band Anti-Reflection) Coating is highly effective in reducing reflection, therefore allowing ghosting and flare throughout the entire zoom range to be well controlled.
OSD (Optimized Silent Drive) enables both excellent AF speed and drive noise reduction
The AF drive system employs an OSD (Optimised Silent Drive) to ensure silent operation. In comparison to conventional AF units with built-in DC motors Tamron was able to greatly reduce the drive noise through the innovative optimisation of the AF system, in particular the inclusion of speed reduction gear. AF performance and speed have also been vastly improved. As a result AF can be employed even if  silence is required without having to worry at all about noise. Model A037 is able to provide superlative AF precision for exact focus even when shooting moving objects, as well as outstanding trackability.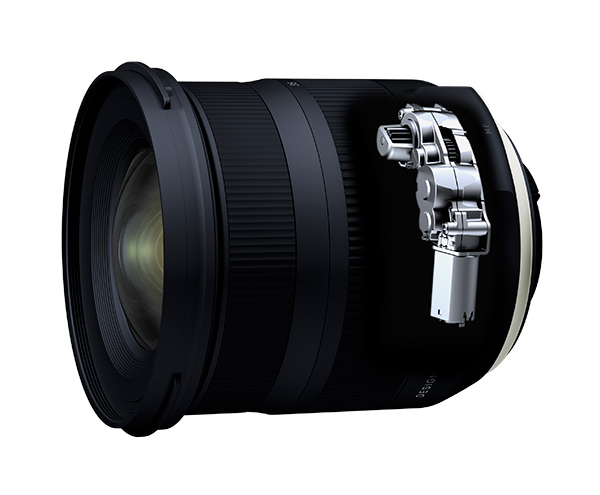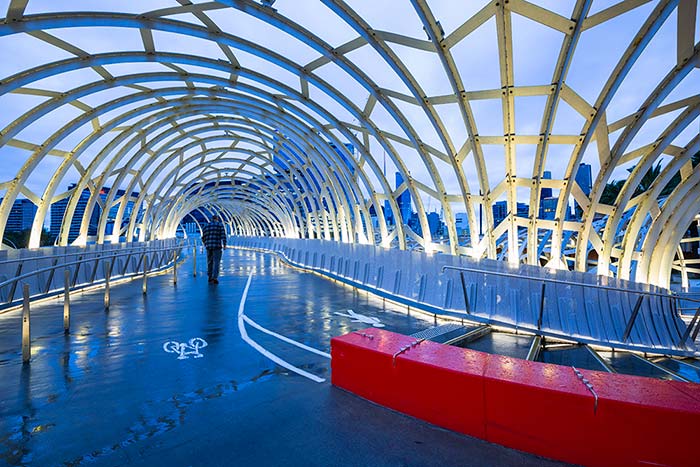 Circular aperture to produce a smooth-edged bokeh
A 7-blade diaphragm is configured to retain a smooth, circular-shaped aperture opening even when stopped down by two stops from the wide-open aperture. This produces a smooth-edged bokeh in background light spots and avoids rugged aperture geometry.
Moisture-Resistant Construction
Seals are located at the lens mount area and other critical locations to prevent infiltration of moisture and/or rain drops to provide Moisture-Resistant Construction. This feature affords an additional layer of protection when shooting outdoors under adverse weather conditions.
Fluorine Coating
The surface of the front element is coated with a protective fluorine compound that has excellent water- and oil-repellant qualities. The front surface is easier to wipe clean and is less vulnerable to the damaging effects of dirt, dust, moisture or oily fingerprints, allowing for much easier maintenance. The coating also provides an enhanced level of durability, and will sustain its effectiveness for years.
Compatible with TAMRON TAP-in Console, an optional accessory
The new A037 is compatible with the TAMRON TAP-in Console (Model TAP-01), an optional accessory product that provides a USB connection to a personal computer, enabling users to easily update a lens's firmware as well as customize features including fine adjustments to the AF.
Specifications
Model
A037
Focal Length
17-35mm
Maximum Aperture
F/2.8-4
Angle of View (diagonal)
103°41′ – 63°26′
(for full-frame format)
78°46′ – 43°29′
(for APS-C format)
Optical Construction
15 elements in 10 groups
Minimum Object Distance
0.28m (11.0 in)
Maximum Magnification Ratio
1:4.9
Filter Size
φ77mm
Maximum Diameter
φ83.6mm
Length*
for Canon 92.5mm (3.6 in)

for Nikon 90.0mm (3.5 in)

Weight
460g (16.2 oz)
Aperture Blades
7 (circular diaphragm)**
Minimum Aperture
F/16-F/22
Standard Accessories
Lens hood, Lens caps
Compatible Mounts
 Canon, Nikon
Specifications, appearance, functionality, etc. may be changed without prior notice.
* Length is the distance from the front tip of the lens to the lens mount face.
**The circular diaphragm stays almost perfectly circular up to two stops down from maximum aperture.
MTF


Optical Construction (15 elements in 12 groups)