Satisfaction Guarantee
60 Day Money Back Guarantee
60 Day Money Back Guarantee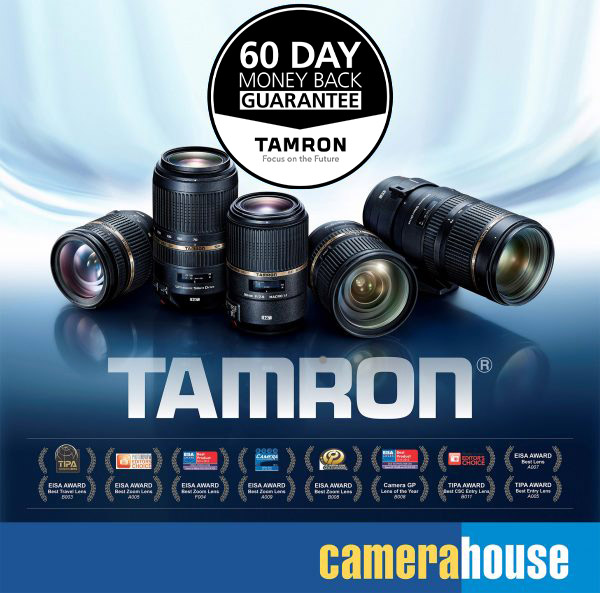 We are confident that you will love your Tamron lens!
However, if for some reason you bought a new Tamron lens from Camera House but aren't 100% satisfied with it, simply return it to us within 60 days – and we'll give you a full refund!*
Fill in the below form to start the refund process.
Terms and conditions apply.
Please note this promotion's following Terms and Conditions when filling in this form:
Refunds are eligible ONLY to purchases made through Australian Camera House stores of Tamron product, imported and distributed by Blonde Robot Pty Ltd, employing Blonde Robot registered serial numbers.
Presentation of a proof of purchase in the form of a tax invoice from a Camera House retailer will be required for successful refund of a Tamron lens purchase price.
Offer applies only to lenses purchased between the dates of February 2019 to midnight 31st July 2021 inclusive.
Offer remains open for 60 days from the date of purchase appearing on the proof of purchase.
Offer applies only to Tamron lenses bought new in Australia, of any available lens mount (i.e. Canon, Nikon, Sony or Pentax).
To be eligible for a refund, the lens must be returned in "as new" condition, including all packaging and contents of the box with matching serial numbers. Refunds will not be issued for lenses returned damaged, marked, or missing packaging.
Blonde Robot Pty Ltd will not assume any cost in returning a rejected lens claim, but every effort will be made in order to contact the customer to arrange a return of their goods.
For a full refund the proper Return Authorisation procedure must be logged and adhered to according to details found on this page.
Once a Return Authorisation has been issued, the customer has 14 days to ensure the lens is returned to Blonde Robot Pty Ltd to be eligible for a refund.
Blonde Robot Pty Ltd will not accept any responsibility for shipping and handling costs. The customer is to be able to provide proof of return and any lens damaged or lost in transit will not be refunded by Blonde Robot Pty Ltd.
All refunds will be processed via Electronic Funds Transfer (EFT) only to an approved Australian bank account.
This offer is available only to Australian residents.
All refunds will be processed within 28 days from receipt of returned goods Blonde Robot Pty Ltd.